---
Hitches and Tow Bars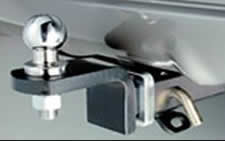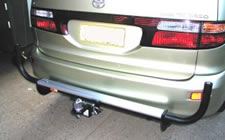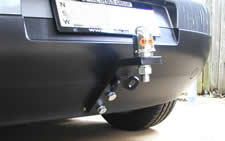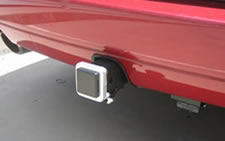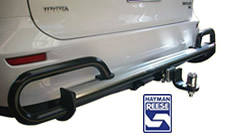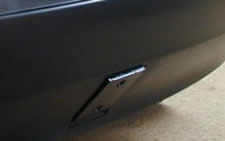 Thank you for taking the time to visit our web site to investigate your tow bar requirements. We hope you will find it the most informative resource available to help you choose the best tow bar for your application. For some vehicles there may only be one or two tow bar options available and for others a confusing choice. If you can not find the information you are looking for please give us a call and we can answer any tow bar questions you have.
What do you want to use your tow bar for?
Tow bars can be used for pulling trailers, carrying bike racks and protecting the rear of the vehicle. When choosing a tow bar you should have an idea of what you will be requiring of it and get one sufficiently rated to cover these possibilities. You should be aware of both the trailer weight and the ball weight. That is firstly how much weight does the tow bar have to pull along the ground and how much load will be exerted downwards on to the tow ball.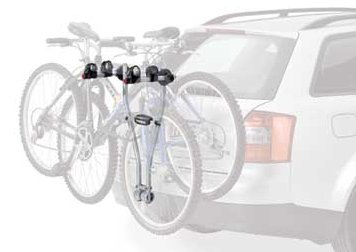 Bike racks: Many people fit tow bars to enable them to carry bike racks and there is a common misconception that this is an easy job for a tow bar. However, you should bear in mind that in this application the entire weight is being carried by the tow bar where as a trailer distributes most of its weight through its wheels. Also the more bikes you add the further this weight is acting from the towbar mounting bolts and the greater the leverage of this load. Therefore carrying bikes is a significant job for a tow bar and a common sense evaluation is needed to decide on the number of bikes to be carried and the rating of the tow bar chosen.
Tow bar brands
At Shop1Auto we are an authorised distributor and installer of the market leading Hayman Reese tow bars.

Hayman Reese have been known as the benchmark tow bar manufacturers in Australia for over 50 years. Their state-of-the-art factory in Victoria bristles with the best in laser cutting and welding technology. They are accredited to the automotive industries toughest quality standards so you can always be assured of an excellent product. Hayman Reese also boast accreditation to ISO environmental management standards so you can be assured their business is run to minimse its impact on the environment. All Hayman Reese towbars carry a lifetime warranty.
Tow bar types
Please use the vehicle selector menu on the left to see what tow bar styles are available for your vehicle.
Standard (Tongue) towbars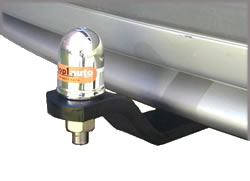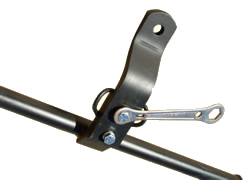 The standard towbar uses a tongue to mount the tow ball and are also known as gooseneck towbars. The tongue can be removed by undoing 2 bolts. The standard bar is ideal for towing lighter loads like small box trailers, tinnies, jet skis and many other single axle trailers. Ratings range from 600kg to 1600kg depending on the vehicle. There is also a large range of bike carriers that can be used with a gooseneck tow bar, see our bike rack page for details.
Hitch Receiver towbars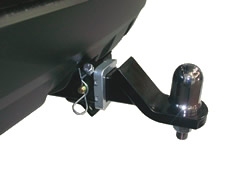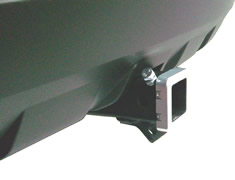 The hitch receiver tow bar incorporates a removable square hitch that is fitted with a quick release pin. These bars are available as light duty bars with a 40mm square receiver hole and heavier ratings with a 50mm square hole. Heavy duty hitch receivers are ideal for towing caravans, horse floats, car trailers and larger boats depending on the vehicles towing capabilities. They also allow quick removal of the tow hitch when not in use to save those shins. The square hitch tow bar can also provide a mounting point for a wide range of bike carriers. Please see our bike rack pages for details.
Protector bar towbars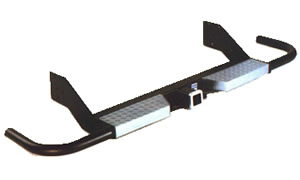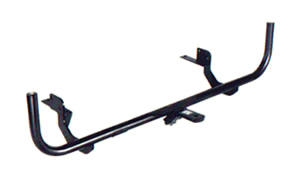 On some vehicles it is possible to install a tongue type or hitch receiver that also incorporates protector bars and some bars can aslo incorporate a step.
HLP: Hitch bar with lamp protectors
HLPS: Hitch bar, lamp protectors and step.
TLP: Standard bar with lamp protectors.
TLPS: Standard bar with lamp protectors and step.
---
Towing Accessories
Hitch steps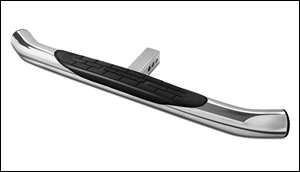 Slides into a 50mm hitch receiver to provide a neat and useful step on the rear of the vehicle as well as discouraging car park bumps from other motorists. Available in powder coated black or a stylish polished chrome (75mm tube, 85cm wide).
(Chrome)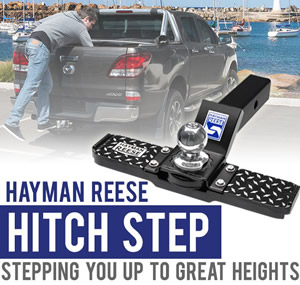 (towball mount not included) The Hayman Reese hitch step is tough alluminium step that simply bolts to your existing tow ball mount. It is made with a high grade aluminium body with machin cut non-slip tread, making it corrosion resistant and giving a sure footing for slippery situations.
Approx: 350mm x 80mm x 50mm
Rating 120kg
(08364)
---
Hitch locks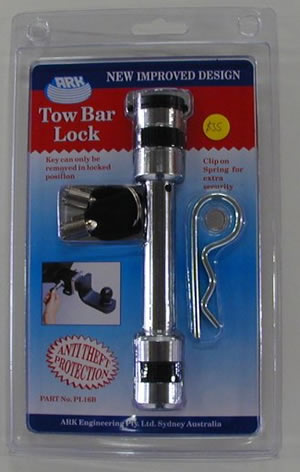 Secure your hitch with a chrome plated, key locking hitch pin.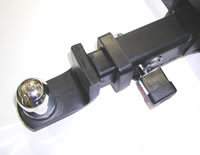 ---
Shin Protector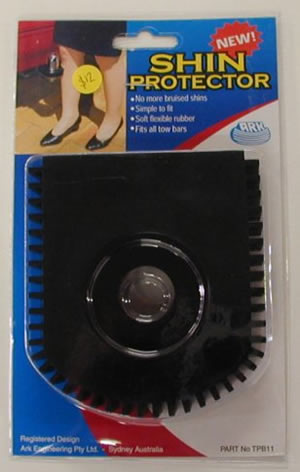 Fits over the tow ball tongue to save your shins and prevent the curses and bruises.
---
Plugs and Adapters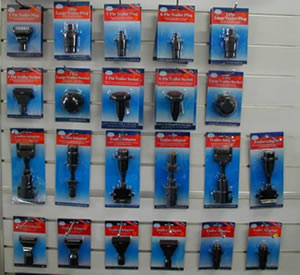 We have a large range of plugs, sockets, adapters and tow bar wiring looms.
---
Trailer lighting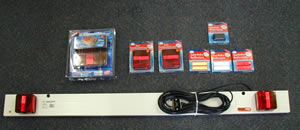 Individual light units, submersible lamp sets, reflectors and light boards.
---
Trailer Spares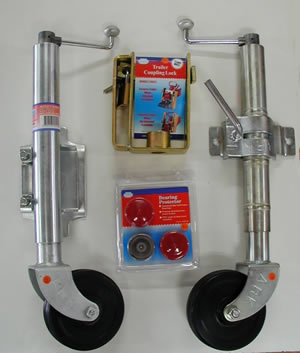 We can supply jockey wheels, bearing protectors, trailer locks and couplings.
---