Clip-on, Strap-on and Spare Wheel Bike Carriers
(Find Thule vehicle compatibility tool here.)
Bike racks for when you don't have a tow bar.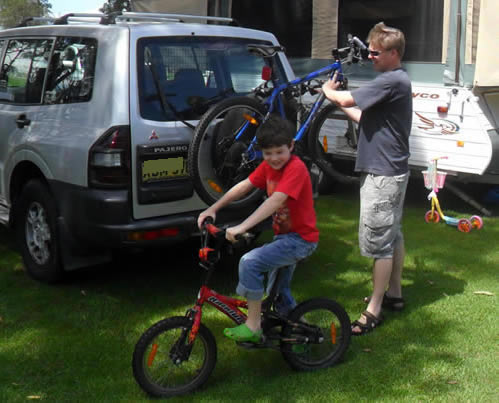 Bike racks that attach to towbars are the best option for carrying bikes behind your vehicle. However, many people simply don't want to put a tow hitch on their car and some vehicles have become prohibitively expensive to fit a towbar to. Therefore a clip on or strap on option can be very convenient solution. We offer a range of Thule bike carriers for attaching to rear of the vehicle as well as SUV spare wheel mount carriers from Rhino and Thule.
You can buy cheap strap-on bike carriers that fit 'all' vehicles but we do not sell them. This is because we do not believe there are any systems currently available that actually will work on all vehicles and the risks of getting it wrong can be significant. A strap-on bike rack that is not suitable or incorrectly fitted can cause damage to your bodywork and even put lives at risk should it come adrift on the freeway. Therefore we only offer carriers that are supported by the carrier manufacturer's vehicle fitment listing.
Find the current Thule vehicle application list here and have a browse below for the options we have available.
Thule ClipOn 9103 and 9104

The Thule ClipOn are a neat option for carrying up to 3 bikes on a wide range of hatchbacks and sedan rear doors. A quick clamping mechanism attaches firmly to the top and bottom of the tail gate providing a firm base to attach 3 bikes up to a load of 45kg. Find a vehicle fitment listing and more details on the Thule ClipOn 9102 and 9103 here.
Thule FreeWay 968 3-bike carrier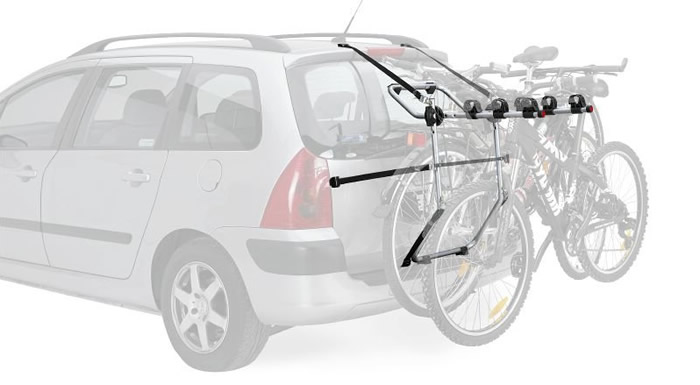 The Thule FreeWay bike carrier is a popular and simple 3 bike carrier that uses 6 webbing straps to secure the carrier to the back of the vehicle. Find a vehicle fitment listing and more details on the Thule FreeWay 968 here.
Thule Spare Me 963PRO 2-bike carrier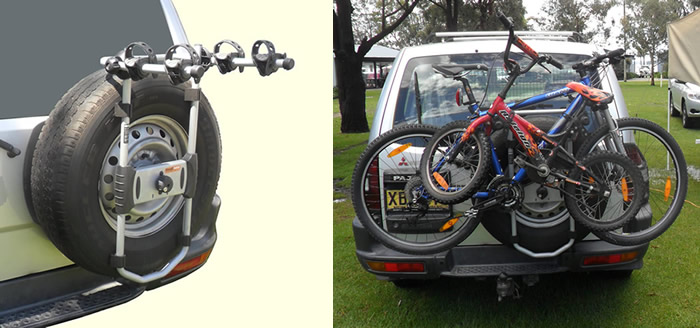 The Thule Spare Me is a very popular system for for transporting 2 bikes on the spare wheel of an SUV. Once the mounting base is attached to the spare wheel mounting plate the carrier can then be attached and removed in just a few minutes. The Thule Spare Me can be used with 4WDs with the spare wheel mounted to one side of the vehicle or in the central position. Find a vehicle fitment listing, more details or buy the Thule Spare Me 963PRO.
Accessories for Rear Mount Bike Carriers