About Us
The Outdoor Enthusiasts

If you're like us then you want to get out there and have some fun in this great country.
I'm Steve and with the the assistance of my great team at Shop1Auto we want to help you have a great time with your family and friends. I have a growing family so I know how important it is to make the most of those precious times together when you can load up the car and hit the road. That's the family right there in the pictures with the trusty wagon.
The old Pajero has been kitted out with all sorts of good stuff to help us give the kids an activity filled childhood to remember. Whether it's camping in a pop-top to a trip to the snow, or a paddle on the lakes and a cycle ride, we've had some fun.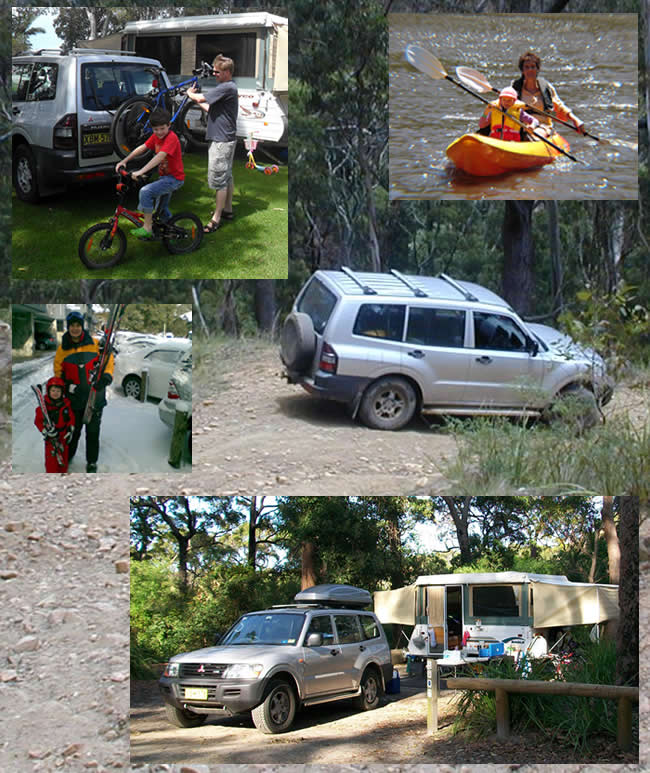 The Industry Experts:
We don't do a whole lot of stuff here at Shop1Auto. The menu in the side column is pretty much it. If you want to turn your Prado into a rock hopper with high lift suspension, a long range fuel tank and a big steel bull bar then there are lots of places that will be much better placed to help you with that.
Our expertise is in what you see in the menu. In this we are leaders in the field. Our web site is the go-to place in Australia for information on roof racks, towbars and associated accessories. It certainly sees plenty of traffic from our competitors looking for info! I have been in the auto parts industry for nearly 30 years. Before opening up my shop 8 years ago I was employed for 4 years as a senior manager by Cequent, better known by their brands Hayman Reese, Trail Boss and ROLA. This gave me a useful insight to the supply side of the industry. But its not all about me. I have some great staff as well who are mature, skilled and conscientious tradesmen. We put a lot of work into training and procedures so that all of our fitting work is done consistently to a high standard.
We are approved installers for Hayman Reese, ROLA, Rhino Rack and Thule products and we are a Prorack/Yakima 'Whispbar Signature Store'. We are also members of the Motor Traders Association of NSW. Most importantly the business is licensed for the fitting of motor accessories and our installers are certified by Fair Trading NSW.
Our Store: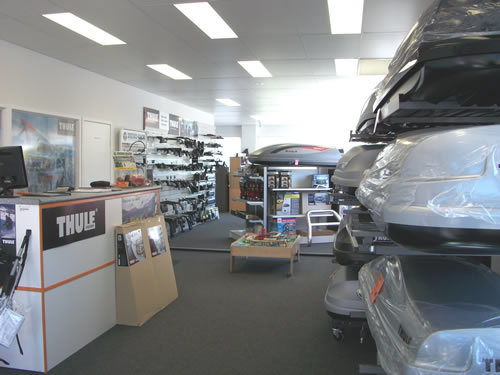 While on-line shopping is convenient and we are gradually increasing our e-commerce service there is still no substitute for getting hands on with a product or samples. At our store in Gladesville we carry a huge range of racks and accessories and will be happy to show you what options are suitable for your vehicle.
Want to know more
Why not go and have a look at Steve's blog to read more about the things we do.