Tow bars Chrysler Sebring

Find Chrysler Sebring roof racks here
Date
Vehicle description
Make
Type
Part #
Rating kg
Fitted $
Comments
5/2007-12/2010
Sebring Sedan
We no longer have a bar available for this vehicle.
Prices include fitting, trailer lighting socket, chrome ball and cap.
Rating = max trailer/max down load on ball
How to organise your tow bar fitting.
Tow bar Types
Hitch Receiver towbars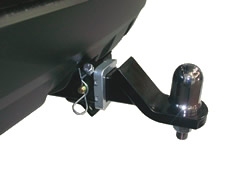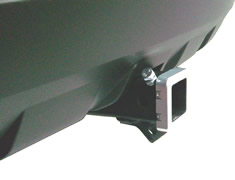 The hitch receiver tow bar incorporates a removable square hitch that is fitted with a quick release pin. These bars are available for the Chrysler Sebring with a 50mm square receiver socket. They allow quick removal of the tow hitch when not in use to save those shins. The square hitch tow bar can also provide a mounting point for a wide range of bike carriers. Please see our bike rack pages for details.
Gallery Chrysler Sebring towbars
No images currently available