Roof Racks, Tow Bars & Auto Accessories Sydney
Shop1Auto Sydney is a specialist auto accessory store. Our aim is to help you get the most from your vehicle with roofracks, towbar fitting and associated products. We can supply and install roof racks from Whispbar, Thule, Rhino, ProRack and Rola and tow bars by Hayman Reese. We are an independent dealer so you can be assured that any roof racks, bike racks and accessories we recommend are the products we genuinely believe are the best value and most suitable for your needs. Many of our racks, towbars and bike carriers have five year and even lifetime manufacturers' warranties in recognition of their quality and attention to detail. At Shop1Auto we don't do all things automotive. We just concentrate on what we know. So if you are looking for a way to carry your bikes we believe we have Sydney's largest range of carriers available either in stock or available to order within 24 hours. As for roof racks and tow bars, Steve the business owner was a senior manager with the parent company of Rola and Hayman Reese for 4 years prior to opening his first shop over 11 years ago. With over 15 years of detailed industry knowledge we like to think we know what we are talking about. So if you want help that is courteous, professional and unbiased give us a call, send an e-mail or pop in and see us (map).
We look forward to helping you.

Roof racks
At Shop 1 Auto we are a leading distributor for Thule, Rhino Rack, Whispbar and ProRack roof racks. We carry in stock over 500 hardware kits which makes us one of the few roof rack stores in Sydney most likely to be able to supply cross bars for your car, ute, van or 4wd from stock. For many vehicles there is often a wide choice of racks available. We can use our experience to help you select a rack that most suits your priorities whether that be function, aesthetics, budget, versatility or even colour. There is no one best rack or roof rack system for all vehicles so let us help you work out the most suitable racks for your requirements.

Some racks can be easily fitted by following the manufacturers' instructions where as others may require a permanent installation by a skilled fitter. Either way we are please to offer a roof rack fitting service by our technicians at competitive rates.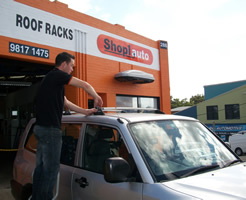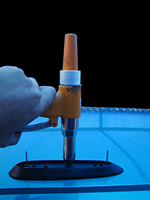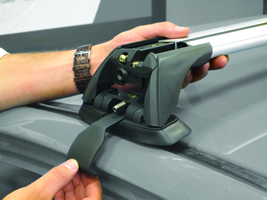 For more details and to search for roof racks for your vehicle please visit our roof rack page.
Tow bars
The fitting of towbars has become increasing technical over the last 5 to 10 years and tow bar fitting has in many cases become a specialist field. New vehicles can have fully integrated electronics and computer systems, multiplex wiring and LED tail lights. On many vehicles you have to be very careful where and how you make your trailer lighting connections to prevent expensive damage to the vehicle. At Shop1auto we have excellent communication channels with other tow bar installers in Australia and Europe as well as with Australian tow bar manufacturers and auto electricians so that we can continuously research electrical requirements of vehicles and find the most cost effective way of dealing with them.
Towbars themselves can range quite widely in price and rating. At Shop1auto we fit Hayman Reese standard tow bars and hitch bars. Prices range from around $400 to $1900 depending on the complexity of the bar and vehicle electrical system. But what ever the price you can be assured we have tried to make the fitting as economical as possible for you. Fitting times vary from an hour up to 6 hours for the more challenging jobs. We will give you an indication of expected time on booking or when you call for a quote. For more details on towbars and towing accessories please visit our tow bar page.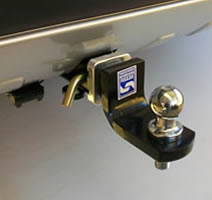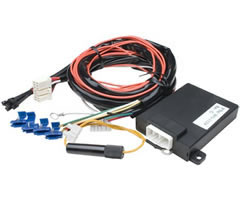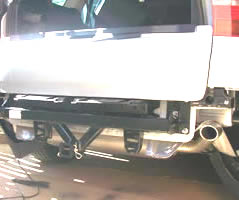 Bike racks
The days of the old a-frame bike carrier are numbered thanks to the amount of work done by companies like Thule and Rhino Rack to produce the ultimate in bike carrying solutions. At Shop1auto we have selected the racks we believe offer the best utility and value for money. We have a great range of bike carriers in stock for mounting on your roof racks, towbar and on some vehicles straight on to the tail gate or spare wheel. Please visit our bike rack pages where you will find lots of info and pricing for a huge range of bike carrying equipment.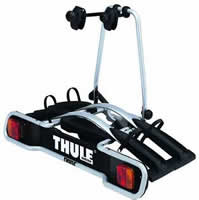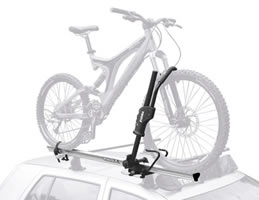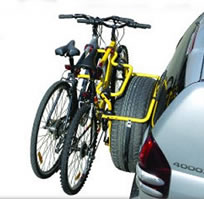 Roof luggage boxes
For extra storage space on your car roof the luggage pod is an excellent solution. We stock a wide range of Thule, Whispbar, Rhino and Yakima luggage boxes. There is plenty of choice when it comes to choosing a luggage box and again we will be pleased to help you navigate your way through ski boxes, general luggage boxes and help you select what features are important to you like price, dual side opening, size, ease of fitting and aesthetics. We stock the popular Thule Motion XT and Thule Touring and Thule Force XT Range of boxes and we can also order in the Thule Vector for those looking for the ultimate in roof boxes. The Rhino Rack Master Fit range are excellent boxes at avery affordable price and are usually available from stock. For more details about our entire luggage box range please see our luggage box summary page or check out our buying guide for the things to consider when investing in a roof box.