---
Roof Racks in Sydney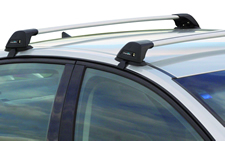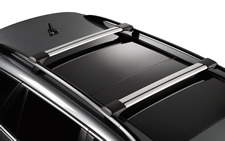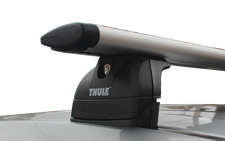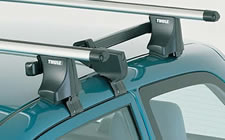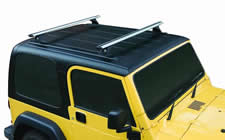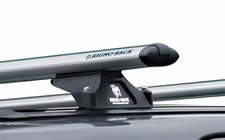 Thank you for visiting our web site to investigate your roof rack options. Choosing roof racks for your car can be confusing as there are often many choices. We have tried to present the information here to give as much information as possible while trying not to totally confuse you.
<----- Use the vehicle menu on the left hand side to search for your particular car. You will find a comprehensive list of available roof racks from Rhino, Thule, Whispbar, Prorack and Rola. To find more details on any of the racks just click on the small roof rack pictures in you results.
We have not listed every single rack available for a vehicle because this would simply be overwhelming. We have evaluated every single rack available for all the vehicles and using our experience listed the racks we believe are the best choices based on such things as ease of fit, value for money, weight rating and aesthetics. These are our recommendations but of course we can provide any racks from Whispbar, Thule, Rhino, Prorack and Rola. So if you know of a rack we have not listed just give us call.
What do you want to use your roof racks for?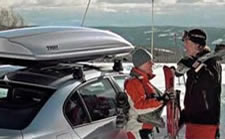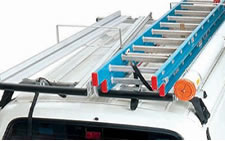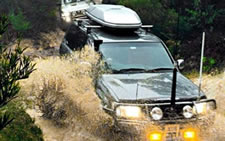 Roof racks have many uses like carrying sports and activity accessories, carrying trades equipment, 4WD loads or even the occasional trip to Bunnings and Ikea. It is worth having an idea of what the main use of the roof rack is for and ask yourself the following questions to help with your selection:
Will I leave the racks on all the time?

Yes: aerodynamics, key locking, aesthetics important
No: ease of fitting/removal important

Do I want to carry wide loads or multiple items?

Longer/overhanging crossbars desirable

Do I want to keep the racks for my next vehicle?

Check out the transferability details under the specific rack descriptions

Am I going to carry heavy loads?

Check the ratings on the vehicle selector
Roof Rack brands
At Shop1Auto we are an independent store and we do not have favourites. We stock all of Australia's leading brands and offer the vehicle fitments that we genuinely believe best fits your criteria. Whether you choose a Thule, Rola, Rhino Whispbar or Prorack product you will know that it has been designed by a company that works hard to produce quality, innovative products backed by a lengthy warranty. We see our role as helping you to workout which product best suits your requirements using our knowledge of what is available from the leading roof rack manufacturers. Ultimately if you choose any of the four brands we sell then you will have a product that is well made and fit for the job.
Roof Rack accessories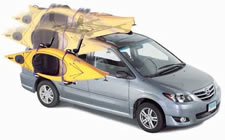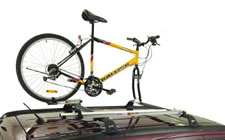 There is a huge range of accessories available for roof racks and you can find a comprehensive selection by following the links under our 'products' menu at the top of the page. There is now an increasing standardization of fittings and many accessories are interchangeable amongst brands. However, this is not true for all roof rack accessories so if you have a particular product in mind factor this in when making your roof rack choice.
Roof Rack fitting/installation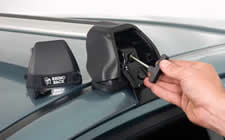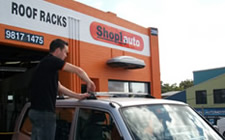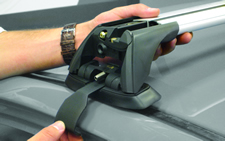 Many roof racks are designed so that anyone can put them together and fit them to your vehicle. Others require a specialist installation involving drilling the vehicle roof which requires at least some skill of working with tools to prevent vehicle damage or a poor fit. At Shop1Auto we offer a fitting service for all types of roof rack and the various costs are shown for each rack listed on the vehicle search tool. Our workmanship is warranted and we are licensed by the MVRIA division of Fair Trading NSW.
Roof Rack stock

At Shop1Auto we have samples of pretty much all types of roof racks so you can touch and feel the products to help you decide which system is the best one for you. We carry over 500 fitting kits in stock which makes us one of only a few auto shops in Sydney that is able to provide many racks from stock.