Whispbar Heavy Duty Roof Rack - Track Mount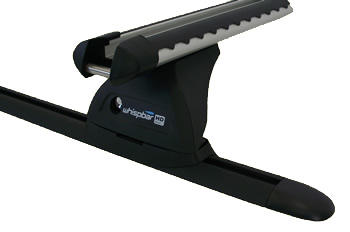 The Prorack Heavy Duty Track Mount roof rack is designed to fit vans and station wagons. It uses 2 aluminium channels that are permanently attached to the roof that the cross bars fix to. The cross bars are removable and can be positioned anywhere along the track for maximum flexibility. The tracks also have the benefit of spreading the load along the length of the roof making this a very strong option.
The tracks are attached using non-corroding, blind rivets after first applying zinc paint and sealant to the holes drilled.
The Prorack Heavy Duty roof rack has been designed to give a structurally strong cross bar while minimising drag and noise. This is achieved with an oval cross section bar and and a rubber inlay that protects the load and reduces noise while leaving access to the top channel for attachment of accessories.
The cross bar also incorporates a built in tie down point at the end which can be used to loop a strap around or for attaching a cam buckle tie down that has been specifically designed to fit on the rack.
---
Specifications
| | |
| --- | --- |
| Cross bar colour | Silver |
| Ease of fitting first time | First installation takes about 2 hours and a professional install is advised. |
| Ease of fit/removal | The cross bars are secured with a single screw each end. Removal and refitting times are around 10 minutes. |
| Security | The Prorack Heavy duty has key locking end covers as standard |
| Transferable | The cross bar can be adjusted and different attachment kits can be used to fit the bars to another vehicle. the tracks however are permanently attached to the vehicle. |
| Warranty | 3 years manufacturer's warranty |
| Comments | |
Prorack Heavy Duty (Track Mount) gallery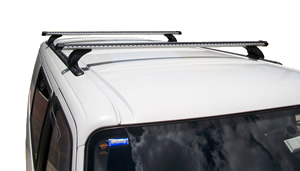 Prorack heavy duty track mount