Rhino Rack RBC025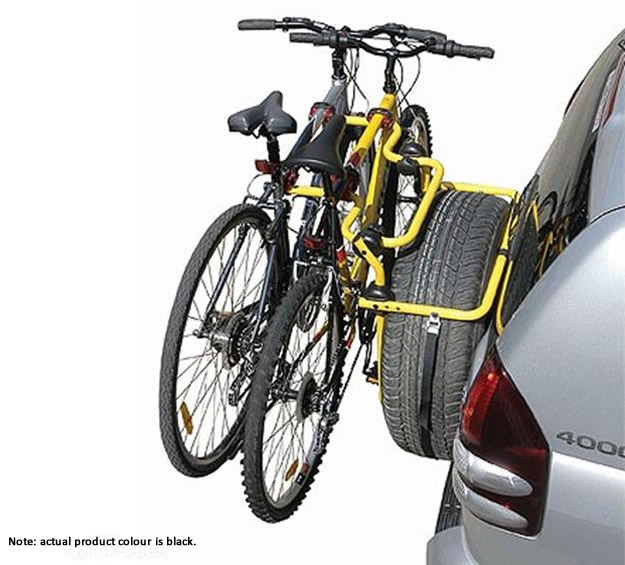 The Rhino RBC025 bike carrier is a clever 2 bike carrier that simply straps to the spare wheel on an SUV. The bikes are cushioned by soft cradles and secured by a strong webbing strap.
The two arms are offset to allow for the spare wheel being fitted off to one side of the wagon. The carrier is made from tubular steel with a smart black powder coat finish. When your trip is finished the Rhino Rack spare wheel bike carrier conveniently folds flat for storage.
Maximum tyre depth for RBC025 is 295mm.
PLEASE NOTE: Not to be used off road or on the back of caravans.
Rhino RBC025 features
Carries 2 bikes
Suits SUVs with offset spare wheel on rear door
Fits tyre depth up to 295mm
Black powder coat finish
3 year manufacturers warranty
Accessories