Thule Ranger Luggage Bag
The Thule Ranger is a clever solution for when storage of a luggage box is an issue. The Ranger is a tough, flexible and water proof storage bag that does not require an additional basket or platform to support it. Simply roll the bag across your roof racks and the rigid slats in its base form a solid pllatform to support your load. Attachment to the roof racks is with 4 'Easy-snap' attachment clamps. The water and dust proofing is ensured by welded seams and a sealed zipper.
When you have finished your trip the Ranger is simply removed by twisting the 4 Easy-snaps and the luggage bag rolls up for storage in its own sack.
The Ranger 90 is a rectangular bag suitable for general luggage and the Ranger 500 is specifically design for skis.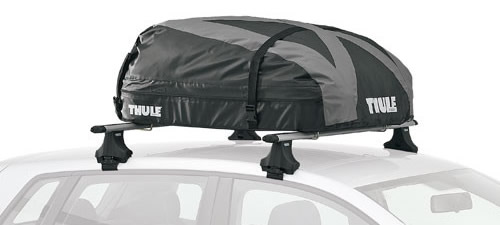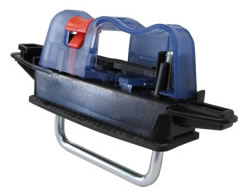 5 year warranty
Easy-snap attachment
Black and silver finish
50kg rating
Fit Thule, Rhino and Rola aero bars
Storage sack
Model
Vol. (ltr)
External (cm)
Internal (cm)
Weight (kg)
Opening
Colour
$
Comments
Ranger 90
280
110x80x40
105x75

Zip sides and rear
black-grey
$875

Flexible general luggage bag.

Ranger 500
260
190x50x30
185x45
Zip side
Black-grey
$975

Flexible ski bag (3 pairs).

Notes:
Does not fit Prorack Whispbar or Rhino/Rola heavy duty bars

Fitting instructions
---