Yakima HighRoad 8002114 Bike Carrier ($379)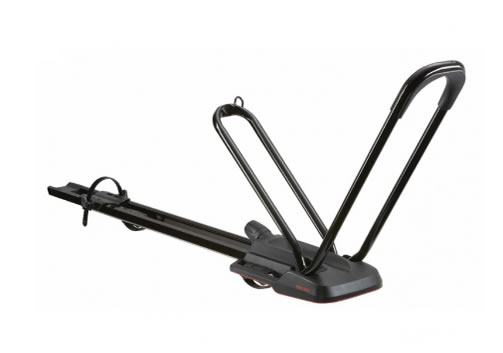 The Yakima HighRoad bike carrier is an excellent choice as a universal carrier that fits most roof rack styles and most bikes. By supporting the bike by the the front wheel it is a great choice for cycles where frame contact can cause damage and brake/gear cables can be crimped.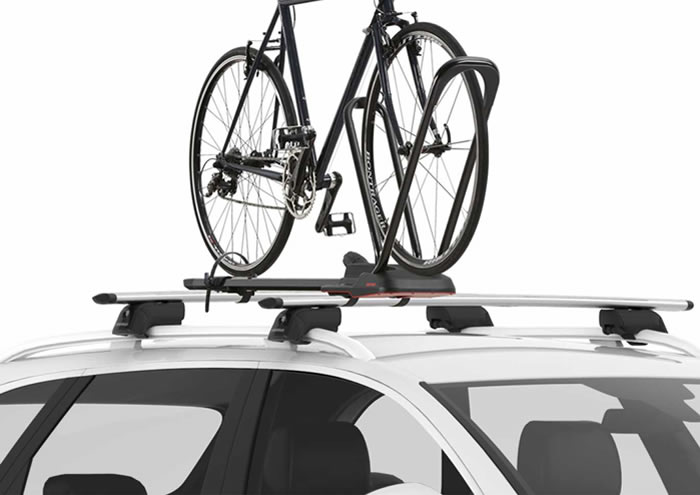 Sturdy wheel hoops fit 26" to 29" wheels with tyre widths of 23mm to 83mm (0.9" to 3.25").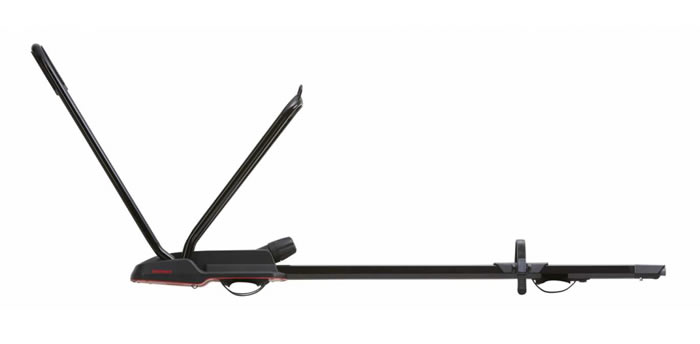 Sleek design give an aerodynamic profile when the wheel loops are folded flat.

Rear wheel secured with a tough strap and tensioned with a pump buckle.
Yakima 8002114 HighRoad features
Quick and easy tool-free installation
Fits a wide range of roof rack profiles
No contact with painted surfaces on bike
Fits all kinds of wheels from 26"to 29" and 23mm to 3.25" width
5 minute, tool free installation
Fits most disk brake cycles
Fit on driver or curb side of vehicle
Lifetime manufacturers warranty

Fitting instructions
---
Optional Lock Cores ($20) pair
Special offer: free lock cores with every carrier and keyed alike for multiple carriers.