Whispbar WB201 Bike Carrier ($299*)
+++ This product is no longer available +++
The Whispbar WB201 wheel-on bike carrier is the new king of bike carriers. It can be fitted to any roof rack with a T-channel within seconds, straight out of the box. To provide a stable platform for your bike.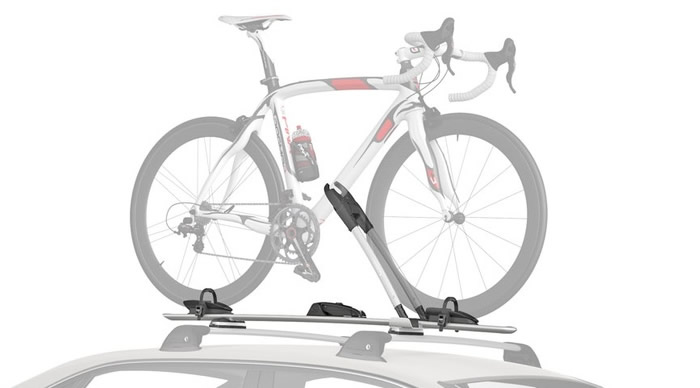 The wheels are secured with tough straps that use a pump buckle for an excellent grip and the frame is held firmly but gently by the central arm. The WB201 comes with 2 lengths of straps to allow for deep and shallow rim depths.

Folds flat when not in use to minimise drag.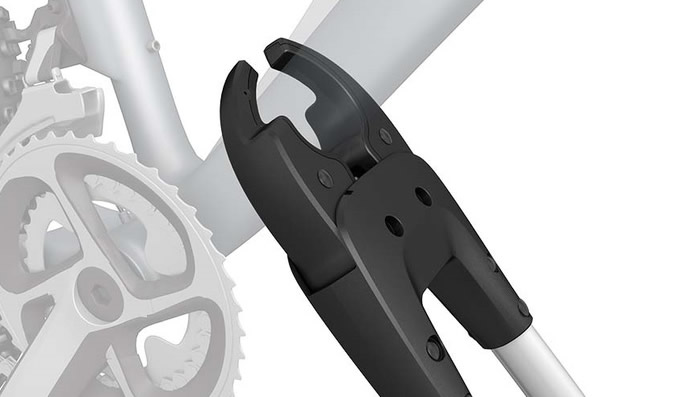 Gentle but firm clamping around the frame supports the bike. Ideal for frames where the cables run on the underside and top side of the down tube as there is no contact in this area.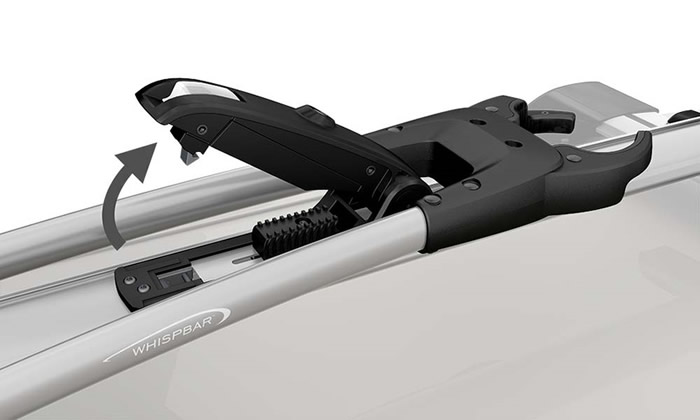 Clamping operation is worked low down on the unit at a convenient height. The claws self adjust to give just enough pressure to hold the bike without damage.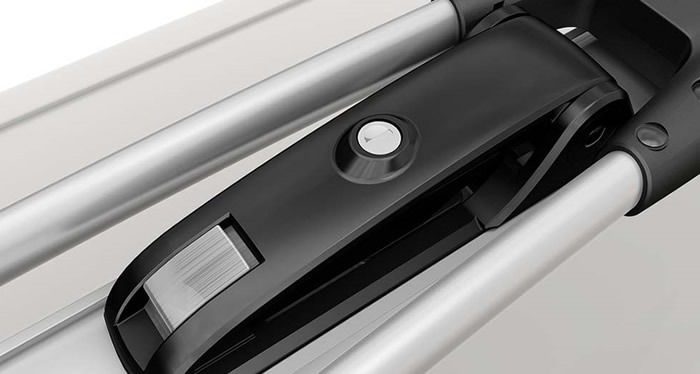 Single key lock secures both the carrier to your roof racks and your bike to the carrier.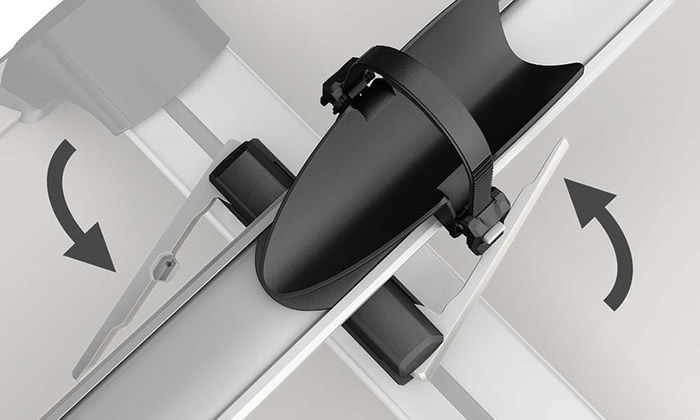 Super fast and secure quick dock system allows fitting to a T-channel cross bar in seconds, straight out of the box.
Whispbar WB201 features
Light weight, aerodynamic, aluminium design
Holds frame with self adjusting arm that clamps with just the right amount of force
Accommodates most bike frame profiles
Quick Dock attachment to roof racks
Can be used either side of the vehicle
Secure pump buckle wheel straps
Key locks
Roof Rack compatibility
Whispbar
Prorack S-Wing
Thule Aero and Wing bars
Rhino Aero and Vortex
Rola 2005+
Prorack P-Bar (uses included adapter bracket)
Thule square bar (uses include adapter bracket)
Rhino 2500 square bar (uses adapter bracket)

What Steve thinks...... Like Whispbar's sister product the WB200 (fork mount) bike carrier, there is a lot to like about the WB201 wheel-on bike carrier. I just love the quick dock system which works well and really does allow fitting to your cross bars in seconds. The claw that clamps to your bike frame works really well. In the shop we often clamp it around our forearm to demonstrate how precise the clamping force is around your bike's frame. On my own mountain bike I have cables running on the underside of the down tube and I like the way these are not clamped against the frame as they would be with an up-down clamp rather than a side-side claw.
The WB201 is the most expensive roof-mount bike carrier that we sell but I also reckon it's the best.

Fitting instructions
---
Accessories:
Thule Front 593-1 Wheel holder ($83)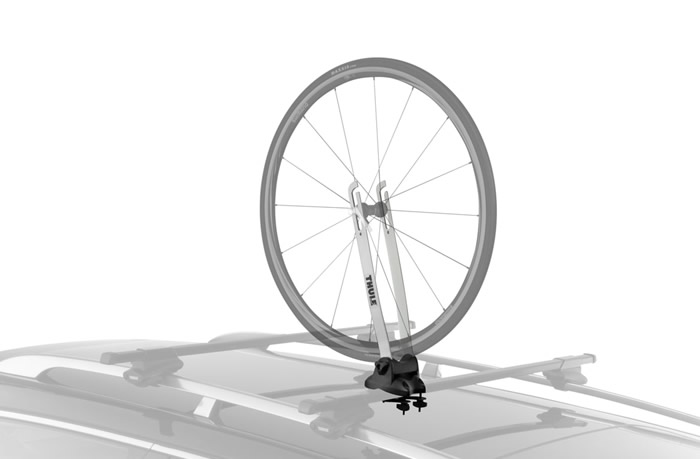 The Thule Wheel Carrier has an easy drop-in design for fast loading and unloading. An anti spin device stops the wheel from rotating during transport. Fits a wide range of cross bar profiles including wing, aero and square profiles from Thule, Rhino Rack, Prorack and Rola. When not in use the carrier can be folded flat to reduce its height.
Does not fit Rhino/ROLA commercial bars or Thule Professional and slide bars.

Fitting instructions
---