Rhino Rack Xtray Baskets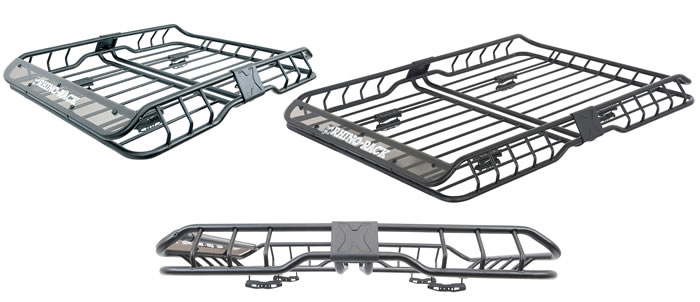 The Rhino Rack Xtrays add style to a steel basket. They are built strong and shaped to give a smart look to a very functional product and finished with a tough powder coat for corrosion resistance. The front edge of the tray features an aerodynamic wind deflector which adds to the baskets good looks as well as streamlining your load to reduce resistance and wind noise.
Your cargo can simply be strapped in place to the basket or with the addition of a luggage bag they can provide an enclosed weather proof solution.
Part No.
Length
Width
Height
Weight
Price
Install
Suggested bag

RMCB01 Xtray Small

1200mm (1070 int)
900mm (900 int)
150mm (125 int)
14kg
$445
$35
LBS

RMCB02 Xtray Large

1480mm(1350 int)

1090mm (950 int)
150mm (125 int)
21kg
$595
$35
LBL
Prices includes u-bolt fitting kit

Prices include fitting hardware kit.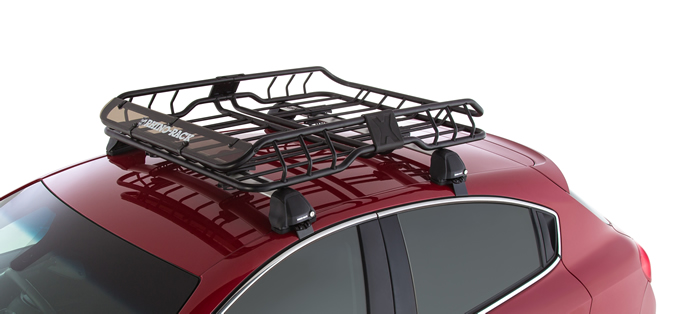 The Xtray is at home on a small car as it is on an SUV.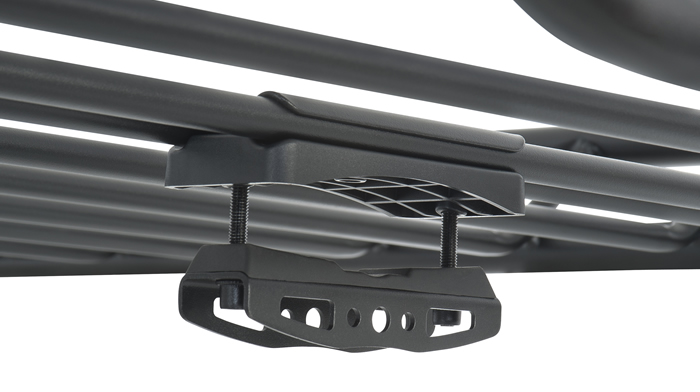 Universal built in clamp fits a wide range of cross bar profiles. See the comparability listing below:
Roof Rack Compatibility
The Rhino Rack Xtray fits the following crossbars: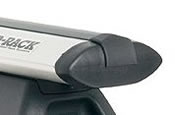 Rhino Vortex bar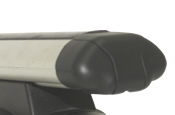 Thule Aero and WingBar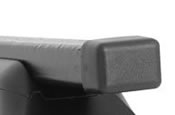 Thule/Rhino/Prorack Euro-square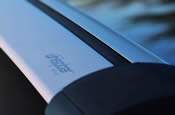 Whispbar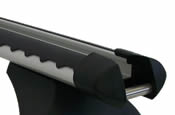 Whispbar Heavy Duty
The Xtray is NOT suitable for the following racks: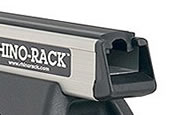 Rhino Rack Heavy Duty bar
(Also Thule 'Professional', Thule 'Slide Bar' and Rola Heavy Duty not suitable)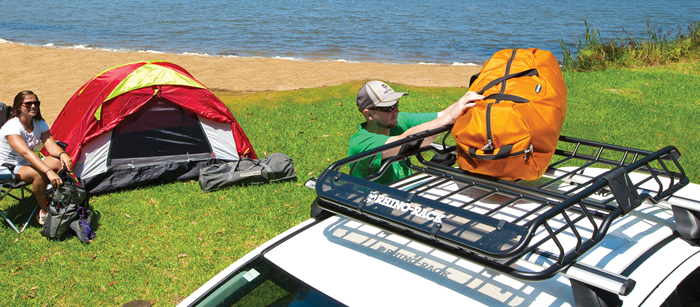 What Steve thinks....
The Rhino Rack Xtray baskets do a good job of adding some style to a steel basket. If a wire mesh basket is a bit too crude for your liking and alloy basket too expensive for your budget then the Xtray gives a good compromise between the two.

Fitting instructions
---
Accessories: Rhino Rack Wire Mesh Baskets
Rhino Rack Luggage Bags
The Rhino-Rack range of luggage bags are the perfect accessory to complement either a luggage tray or steel mesh basket. Designed for harsh Australian conditions, these bags give your gear market leading protection from dust and rain.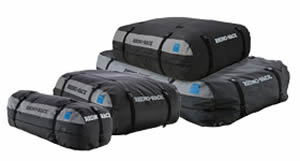 Water resistant
Dust resistant
Heavy duty stitching
Heavy duty zipper with protective flap
Heavy duty abrasion resistant base
Strong compression straps with tough buckles
More details, sizes and prices
Rhino Rack Luggage Net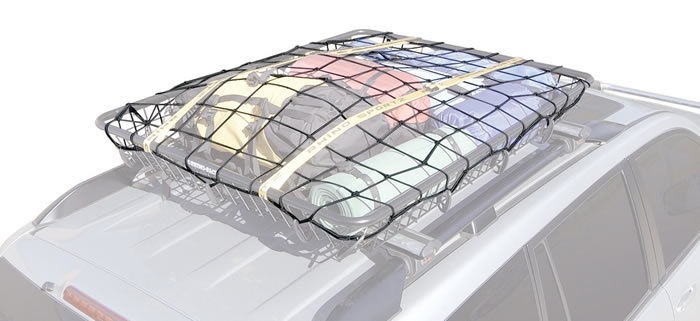 The Rhino Rack luggage net works with steel mesh baskets and non-stretch tie downs (sold separately) to secure a bulky load. Complete with hooks to attach to the basket and available in 2 sizes.
RLN2: 90cm x 100cm
RLN1: 120cm x 80cm
Rhino Rack Folding Ladder

The Rhino Rack Folding Ladder is the perfect accessory to making your life easier loading and unloading your luggage from your Rhino steel Mesh Basket or Mesh Platform. Fold out to get access to your load then fold up and pack away in its bag.
Part number: RFL
Rhino Rack Wheel Step

The Rhino Wheel Step is the safe and effective way to load and unload your roof racks, luggage carriers, trays and any gear mounted on your 4WD's roof. Adjusts top suit a range of 4WD wheel widths and folds up for storage.
Part number: RWS