You are here: Bike carriers >> Tow bar bike carriers >> Lighting boards
Number plate holders for bike racks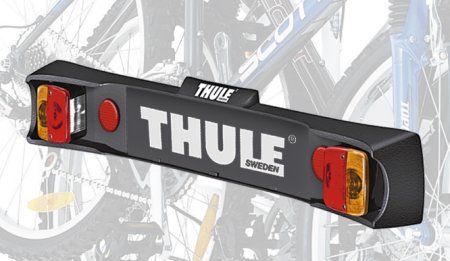 If your bikes and rack system obscure the rear lights of your vehicle for the sake of safety and avoiding a hefty fine then a lighting board/number plate holder is a very wise investment. We have two to choose from, the beautifully engineered Thule unit or an extremely well priced offering from Rhino rack.
Thule 976 Lightboard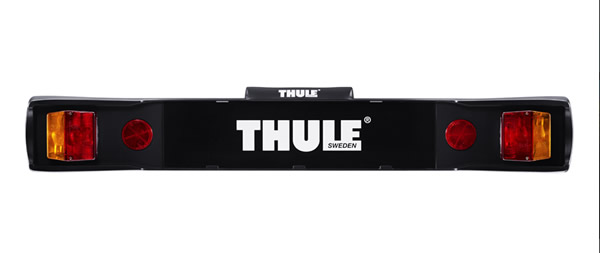 The Thule 976 light board is a high quality unit which attaches to the rear of the bikes with the velcro straps that are supplied. It comes with a large 7 pin round (European) plug and an adapter for a 7 pin flat plug to attach to your towbars power outlet. The plastic back board is built up around the ends to give protection from accidentally hitting the lenses in use. Overall length 1mtr.
*freight $10
---
Rhino Rack RBCA011 Lighting board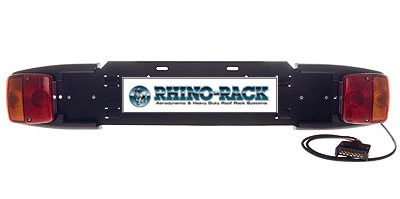 The Rhino Rack RBCA011 is priced so well it should be part of everyone's bike rack set up. Simply straps on to the back of the bikes and plugs into a 7 pin flat towing socket.
*freight $10
---