Rhino Rack Ski Carriers
*freight $10
The Rhino Rack range of ski carriers are very popular as high quality, functional ski racks. The universal mounting clamps provide a good lift from the roof racks as well as providing an attachment that can be transfered across diferent types of cross bars.
Rhino Rack 572 Ski rack ($175)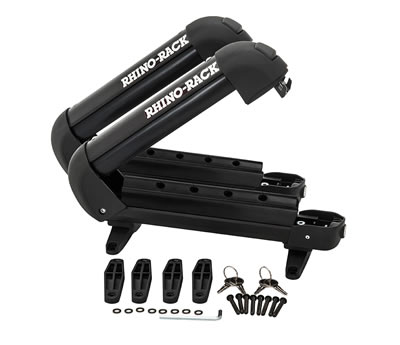 Rhino Rack 574 Ski Rack ($215)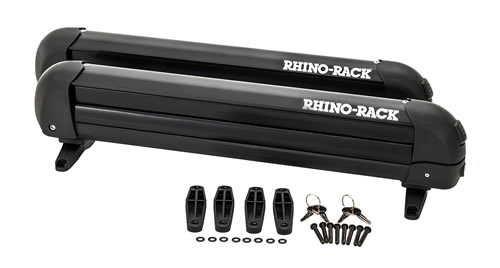 Rhino Rack 576 Ski Rack ($245)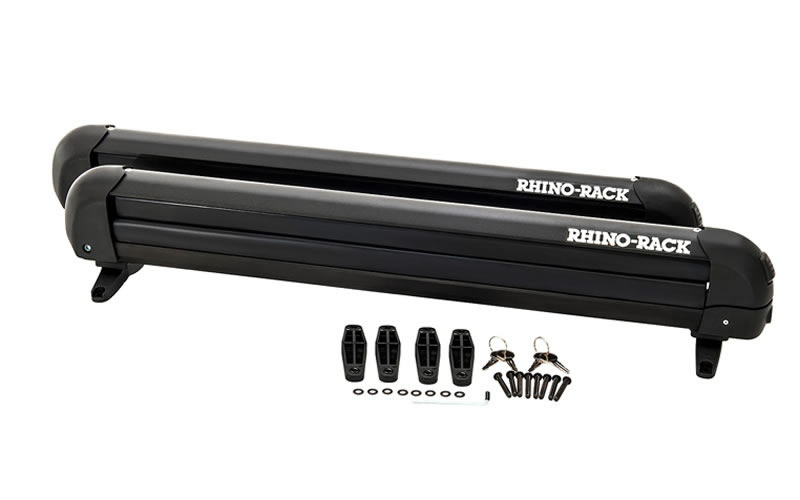 Rhino Rack 572/574/576 features
Aluminium construction
Universal mounting system to fix to a wide range of cross bars
3 sizes up to 6 skis
5 years manufacturer's warranty
Sizes:

What Steve thinks...... These ski carriers are well made high quality units at a very good price. The usable width is 5cm more generous than the Thule equivalents for 4 and a 10cm for the 6 ski model which is nearly as wide as the massive Whispbar WB300. The universal clamp around attachments rather than a T-bolt in the roof racks top channel means they can be used without having to remove or cut the buffer strip.

Fitting instructions