Rhino Rack Multi Purpose Holders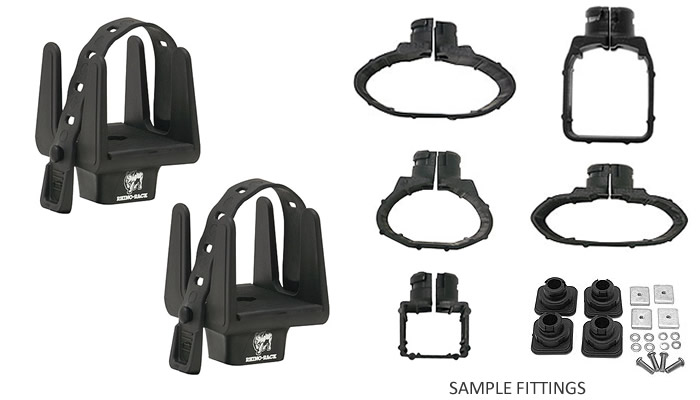 The Rhino Rack collection of Multi Purpose Holders are available to fit a wide range of roof rack brands for a multitude of uses. They can be used for pretty much any load that can fit in the base and is not too heavy. Typical applications are a pair of skis, ski poles, fishing rods and kayak paddles.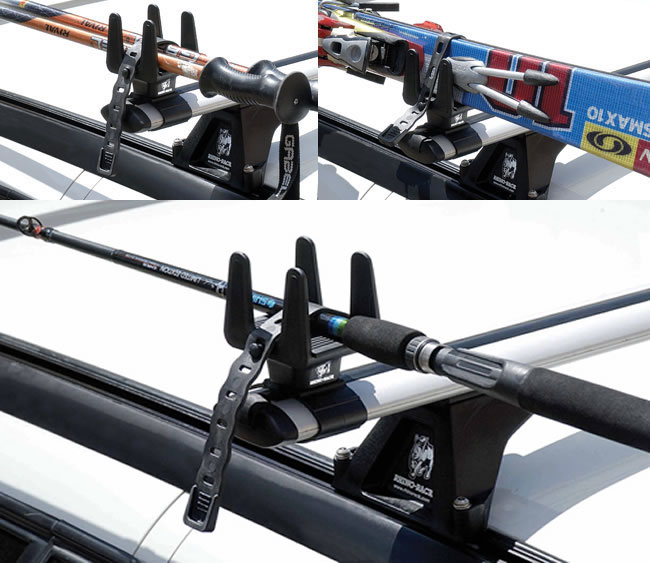 RHINO MULTI PURPOSE HOLDERS

Kits come with a pair of holders and the fitting attachments as shown below.

RMPH:

Rhino Sportz and Aero cross bar.

plus

Rhino Heavy Duty cross bar.

freight $5

RMPH1:

ROLA Sports Bar

plus

Euro square bar 32mm x 20mm Rhino/Prorack/Thule

freight $5

RMPH2:

Thule Aero Bar

freight $5

RMPH3:

Prorack Whispbar

freight $5

RMPHU:

Universal wrap for factory cross bars. Fits cross bars up to 90mm max width and 34mm max depth.