Thule 837 Hull-a-Port Pro Kayak Carrier ($279*)
*Freight +$10

Smart solution to carry a kayak while saving space on your crossbars for more gear or even another kayak.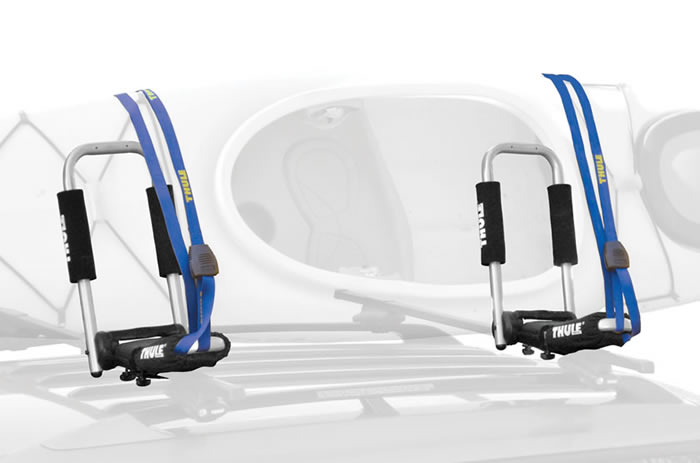 The J-cradle has a simple thumb screw attachment to your racks making for quick and easy fitting and removal.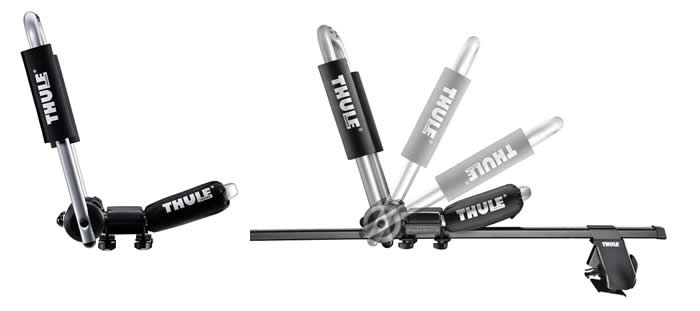 Class-leading operation to quickly fold flat when not in use.
Supplied as a pair of cradles, mounting hardware and a pair of straps with soft buckle covers.
Thule 837 Hull-a-Port Pro features
Carries one kayak up to 45kg
Pair 275cm straps with buckle covers
Saves space on your cross bars
Easy fold down mechanism
Quick and easy to fit to the roof racks
Manufacturer's warranty 5 years
Compatible with these roof racks:
Thule: Aero, square and WingBar
Whispbar
Prorack P-Bar
Rola Sports
What you get
2 cradles
Fitting hardware
2 tie downs

Fitting instructions

What Steve thinks......
The 837 Hull-a-Port Pro is Thule's premium J-cradle style kayak carrier and I think it is definitely worth the extra dollars over the non folding version. While the folding mechanism only allows for 2 positons up or down it is is class leading in its operation and very simple to fold down.
I would recommend buying an extra set of basic tie down straps for securing the ends of your kayak to your vehicle towing points.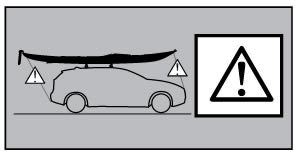 *Freight +$10