You are here: Bike carriers >> Tow bar bike carriers >> 40mm hitch
40mm Square Hitch Mount Bike Carriers

For tow bars with a 40mm square hitch receiver use towball mount options.
I want my bike carrier to mount to:
No. bikes
$
Vertex 9028-40

2

$450

Vertex 9029-40

4

$525

Steves tip......
The three models of bike carrier listed are set up to fit a 50mm hitch as they come out of the box. To convert to a 40mm you remove the 50mm sleeves from the leg of the carrier and replace it with the 'gold' 40mm sleeve. Don't forget to put the 50mm black sleeves that you removed in a safe place because you may need them for a different vehicle in the future.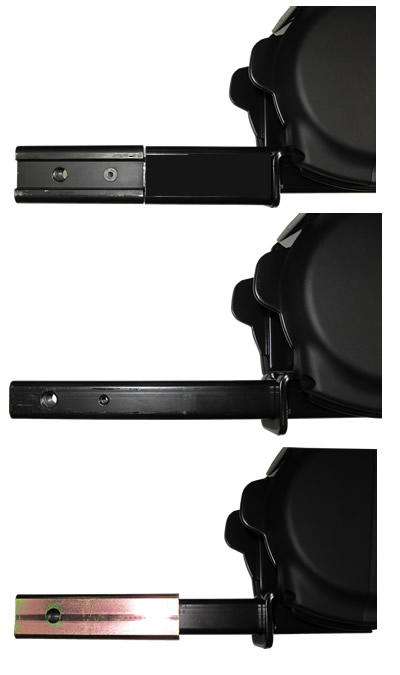 Accessories
Female frame adapters
Light boards/ no. plate holders
more info

Locks
more info