Thule K-Guard Kayak Carrier ($349*)
*Freight +$10
The K-Guard from Thule is a really fancy bit of kit. Designed for safety and security it is a top end kayak carrying solution.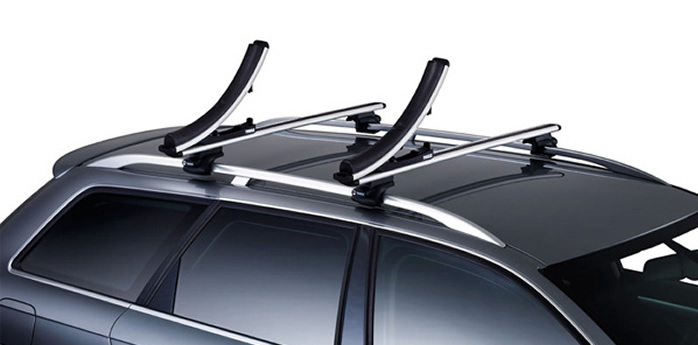 The soft rubber supports adapt to differently shaped kayaks, maintaining good pressure distribution over the watercraft's hull. The cradles tilt to assist with the loading process.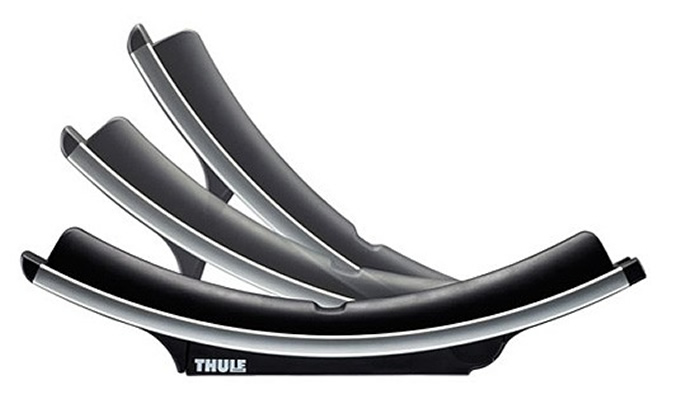 In the closed position the cradles conceal the attachment screws and key locking mechanism to give a stylish, clean look to the set up.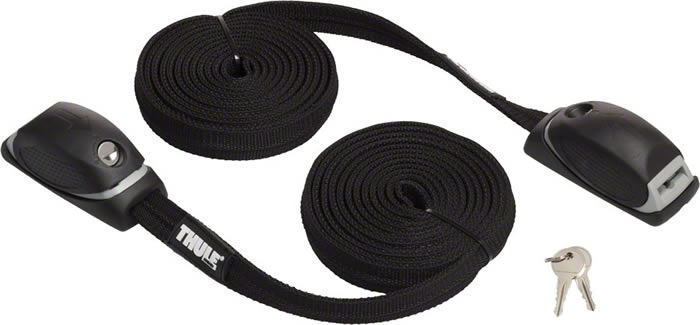 Supplied with key locking tie down straps with a steel cable core to deter theft of your kayak. The tie down straps are 4 meters long.

Attaches to the T-Channel on a wide range of roof rack brands.
Thule K-Guard 840 features
Carries one kayak up to 45kg
Steel core, 4 meter locking tie down straps
Key locks to roof racks
Tilt to assist with watercraft loading
Soft cradles adjust to hull profile
Quick and easy to fit to the roof racks
Manufacturer's warranty 5 years
Compatible with these roof racks:
Thule: All bar styles
Rhino Aero, 32x20mm square bar and Vortex
Whispbar
Prorack P-Bar
Rola Sports (2005 on)
What you get
2 cradles
2 locking tie downs
attachment kits for the above roof rack types
key locks

Fitting instructions

What Steve thinks......
The Thule K-Guard is a great bit of kit. Key locking to the vehicle and key locking straps provide an unmatched level of security from theft. The product is well made as is typical for Thule and is worth the extra cost over cheaper alternatives.
I would recommend buying an extra set of basic tie down straps for securing the ends of your kayak to your vehicle towing points. It is disappointing that these are not included in the kit as the instructions tell you to use them and with a premium product like this I would expect tie downs to be included.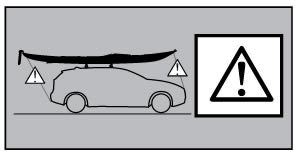 *Freight +$10