Rhino Rack RUSL Universal Side Loader ($155*)
*freight +$10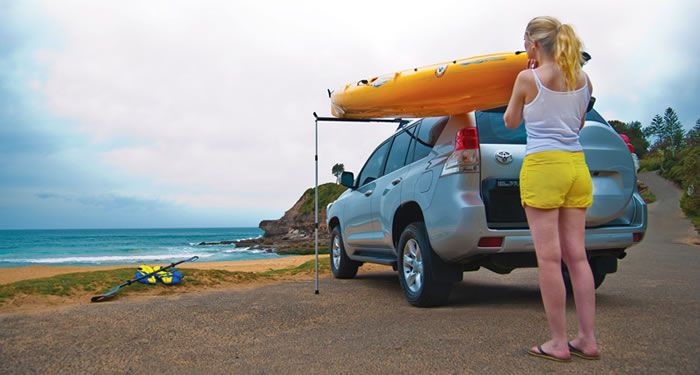 The Rhino Rack Universal Side Loader is a great addition to your kayak carrying gear. Quickly attaches to your front cross bar to extend it outboard of the car which greatly assist the loading of a kayak by a single person.
Clips onto your crossbar and a telescopic leg supports the load to prevent a large, leveraged force being applied to the crossbar and its mounting points.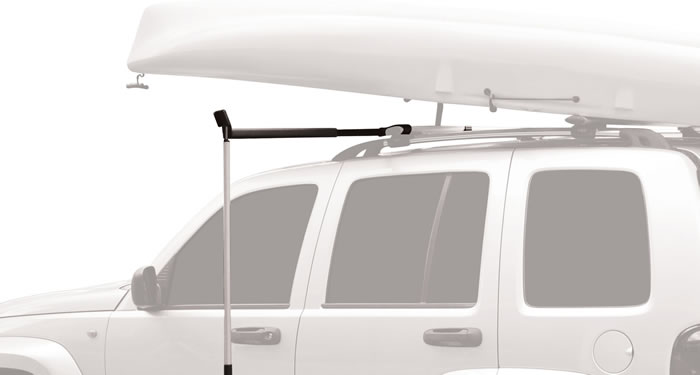 Padded cushion protects kayak and end return stops kayak from sliding off during manoeuvring.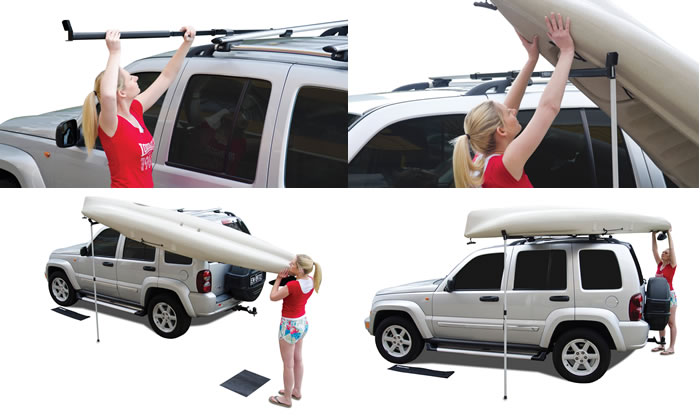 One person operation: attach to cross bar lift on one end, raise rear of kayak and walk over to rear bar then slide front end of kayak into position.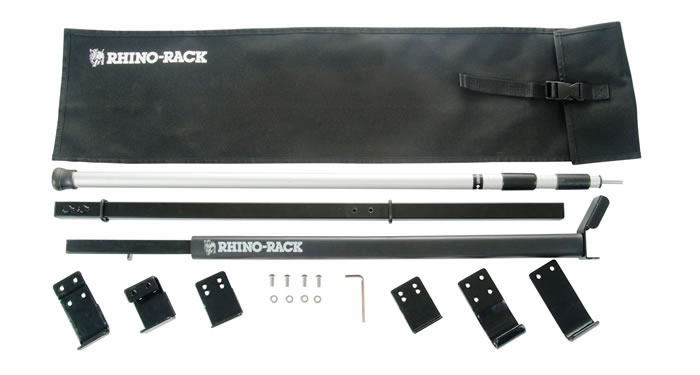 The kit comes in a smart bag with adapters to fit a wide range of cross bar profiles.
RUSL features
Single person use
Clamps to suit many popular roof rack brands
Heavy duty storage bag
Telescopic support pole
Integrated load stop prevents load from sliding off
Padded clamps to protect vehicle
Manufacturer's warranty 3 years
Roof Rack Compatibility
Rhino Rack: All
Whispbar and Whispbar HD
Thule WingBar, Aero and square bar
Prorack P-bar
Rola sports
Video: Using the RUSL

Fitting instruction RUSL

What Steve thinks......
While a similar device to this has been available for some years Rhino Rack have taken the concept and improved on it in a couple of significant ways. The addition of a telescopic leg greatly reduces the potential for putting stresses on your roof racks in a direction that they were never intended to take it. Also the kit comes with attachments for a great range of roof rack brands which means it will provide service for years to come no matter what roof racks you end up with in the future. Great price too!
*freight +$10