Rhino Nautic 581 ($175*)
*Freight +$10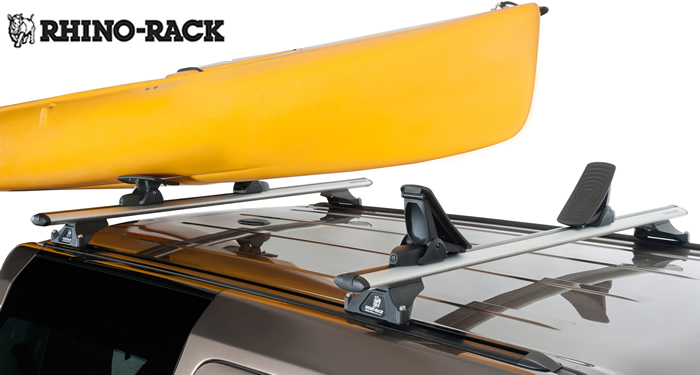 The Rhino Nautic 581 is Rhino's newest offering for transporting kayaks securely on your vehicle. The 581 is the choice when your roof racks have a 'T-channel' running across the top edge of the bar and you want to load your kayak from the rear of the vehicle. The kit has two soft santoprene rubber pads to cushion your hull on the front position and two rear pads with a marine grade felt covering to help sliding as well as cushioning the hull for transport.

A large 200x75mm surface area of each pad provide great support and grip a wide variety of hull shapes. The pads are UV protected and designed to work in harsh Australian conditions. The rear pads have tough durable felt covering to allow the hull to slide for loading from the rear of the vehicle.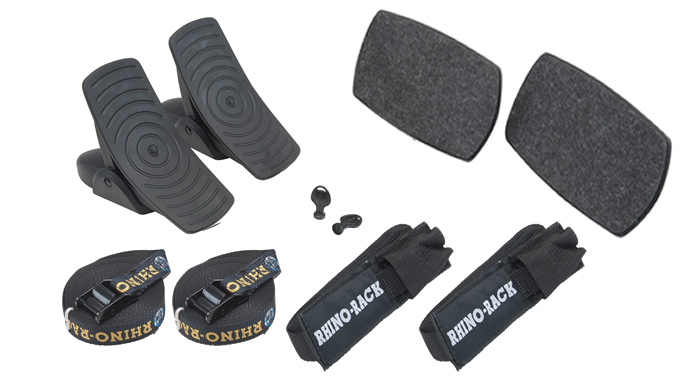 The kit includes everything you need to strap the kayak to your crossbars and also includes an additional pair of long tie down straps to add additional restraint at the bow and stern.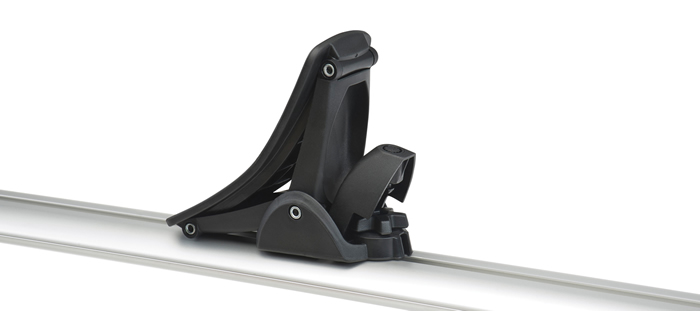 'Securecore' locks are included as a theft deterrent.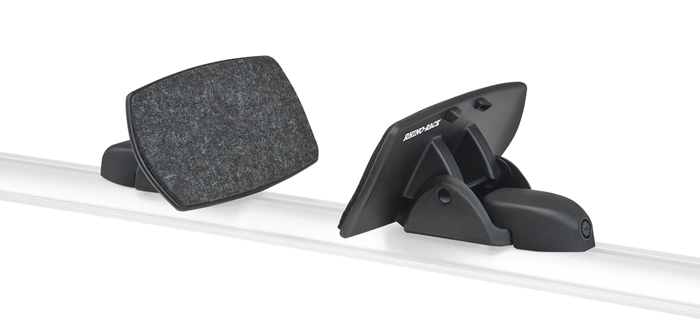 Rhino Nautic 581 features
T-Channel fitment
Pads engineered to fit a variety of hulls
Large 75mm x 200mm contact area of pads
UV protected
Secure Core locking
Corrosion resistant
Easy sliding rear pads
Manufacturer's warranty 5 years
Compatible with these roof racks:
Rhino Aero and Vortex
Thule Aero and Wing
Whispbar
Rola Sports (2005 on)
Fits the following racks with additional fit kit: HD-FK2 ($6.50):
Rhino Heavy Duty
Whispbar Heavy Duty
Rola Heavy Duty

Fitting instructions

What Steve thinks......
If I had to pick my favourite rear load cradle set the Rhino Nautic 581 would probably be the one. It is well made, well supported by warranty and is a smart unit. The locking mechanism is a bit of a gesture to security but it does give the cradles a neat finished look by hiding away the attachment bolts.
When carrying a kayak it is really important to secure the hull at its front and rear extremes to your cars towing points. All brands tell you this in their instructions but only Rhino consistently include straps in the kit for this purpose. I believe a kit that is designed to carry kayaks on roof racks should include all the bits you need to do the job. Making what I think is a critical safety item an extra accessory does not sit well with me. So extra bonus points to Rhino Racks who are in most cases the exception to industry practice in this regard.
You can read more about the Nautic 581 on Rhino's web site here.
*Freight +$10