Rhino J-Cradle S510 ($175)
* Freight +$15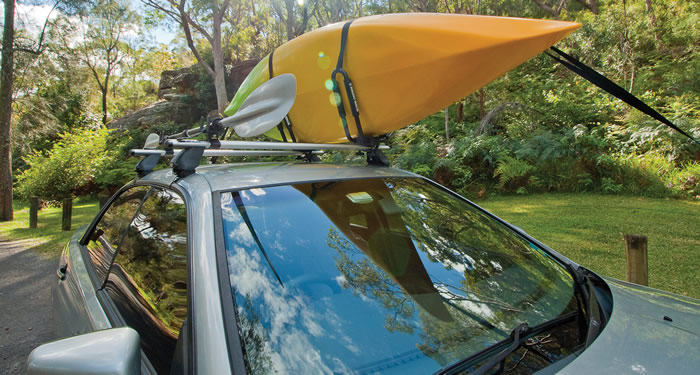 The Rhino Rack Nautic S510 Fixed J-Cradle is a simple and effective method for carrying your kayak on its side to save space on your roof racks. It is shown in the above image with a paddle holder to provide the complete solution for carrying a kayak on your roof racks.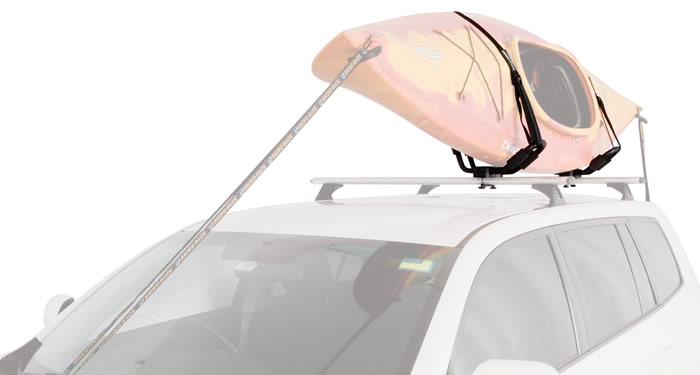 The S510 comes complete with a pair of cradles, fitting hardware, padded straps to go around the watercraft hull and front and rear tie downs to secure the bow and stern.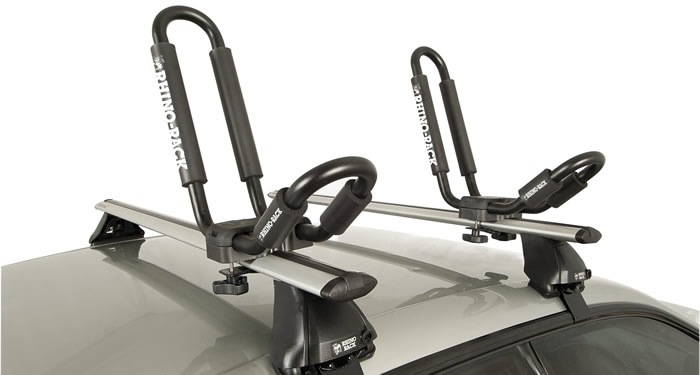 Lots of soft padding to protect the hull.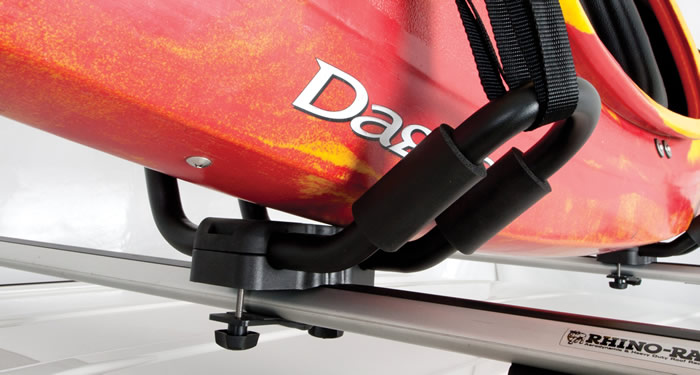 Simple thumb nut connection to quickly fit to a wide range of roof styles and brands.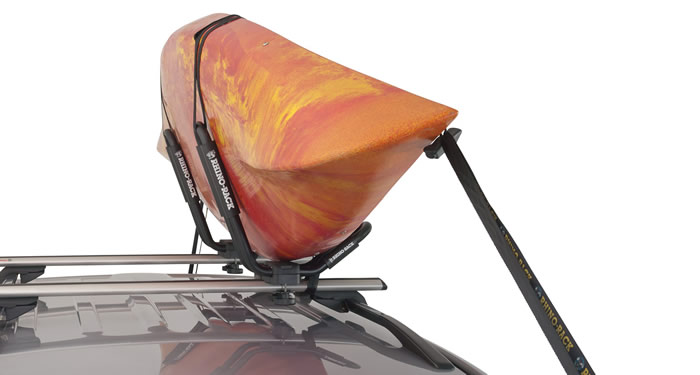 High rear uprights to give plenty of support to the bottom face of the kayak.
Rhino J-Cradle S510 features
Universal fitment
Space saving design to fit more on your racks
Padding to protect hull
Advanced coating protection on steel tubes
Stainless steel hardware
Manufacturer's warranty 3 years
Compatible with these roof racks:
Rhino Aero and Vortex
Thule Aero and Wing
Whispbar Wingbar and heavy duty
Rola Sports/Heavy duty
Rhino/Thule/Prorack 32mmx20mm square bar
Fits the following racks with additional fit kit: HD-FK8 ($30):

Fitting instructions

What Steve thinks......
The Rhino Rack S510 is a great choice for a budget J-Cradle kayak carrier. Personally I think the folding version is worth the extra dollars. However, if you are on a budget then the S510 gives the best bang for your buck with the cradles and all the tie down straps you need to get your kayak on your racks.
* Freight +$15