You are here: Bike carriers >> Tow bar bike carriers >> Ball Mount >> Thule VeloCompact 925
Thule VeloCompact 925 (2 Bike)
927 (3 bike) here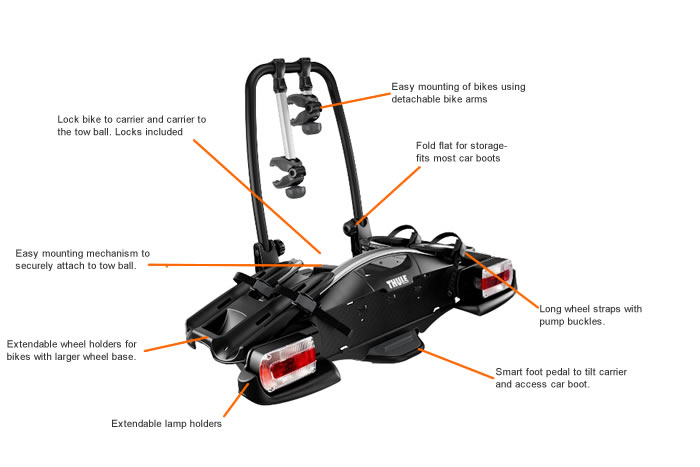 Mounts to: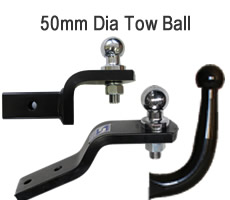 *Free shipping (AU)

The VeloCompact is Thule's most compact and light weight platform bike carrier with the 2 bike-925 coming in at just 14kg. Incorporating extendable wheel bases and lamp holders it can be made small enough to fit into most car boots.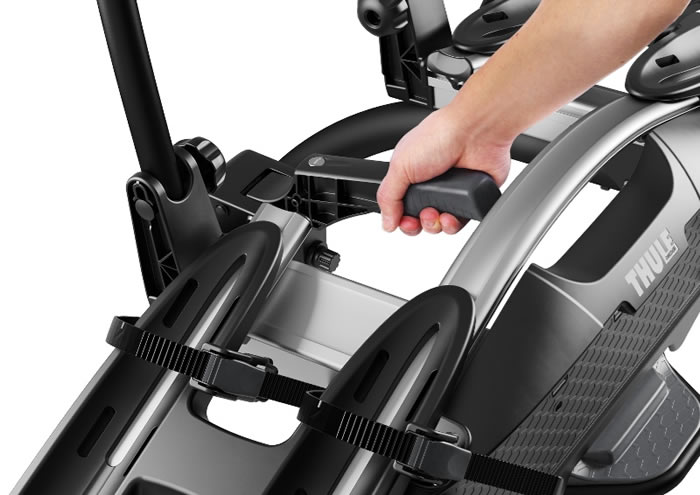 The one-hand-coupling requires a very low closing force while giving the highest stability and safety possible. Attachment to the tow ball takes seconds and is secured from theft with a key lock.

A simple foot pedal operation allows the bike carrier to tilt away from the car giving access to the rear of the vehicle, even with bikes loaded. Pump buckles on the wheel straps securely restrain front and rear wheel, with a long strap to allow for various tyre widths.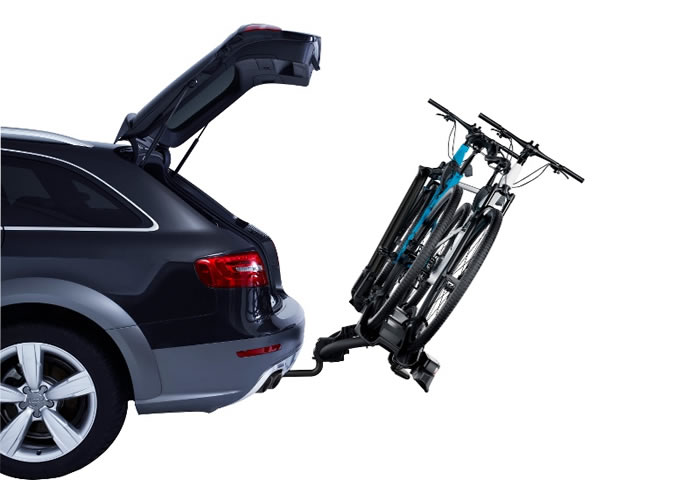 Tilts away from the car to give clear access to the boot.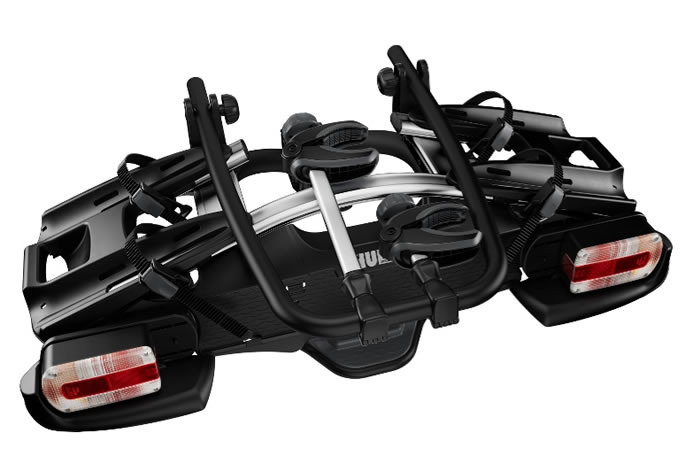 Folds up for storage and to fit into car boot.
Summary of features:
Lights incorporated into number plate holder
Lightweight aluminium construction
Innovative pump buckles for securing wheels
One handed towball attachment
Foot pedal tilt
Large weight rating of 46kg (max individual bike weight of 25kg)
Key locks to tow ball and bikes
Folds flat and trays/lights slide for easy storage
Weight 14.3kg
Fits bike frames 22-80mm
Warranty 5 years

What Steve thinks......
The VeloCompact 925 is a great option for carrying 2 bikes on a platform style carrier. If you want to carry electric bikes then the EuroPower 916 will give you a higher individual bike and total load rating. The EuroClassic G6 928 can be adapted to take an additional bike when required and has a higher total load rating of 50 kg. However, if you want to carry 2 bikes that are not overly heavy then the VeloCompact 925 gives you loads of features with a significant saving in dollars over these two options. Also I like the way the VeloCompact folds up to make it as its name suggest a very compact option for what is traditionally a bulky product.
---

Fitting instructions 2 bike BA925